$r['replace'] = "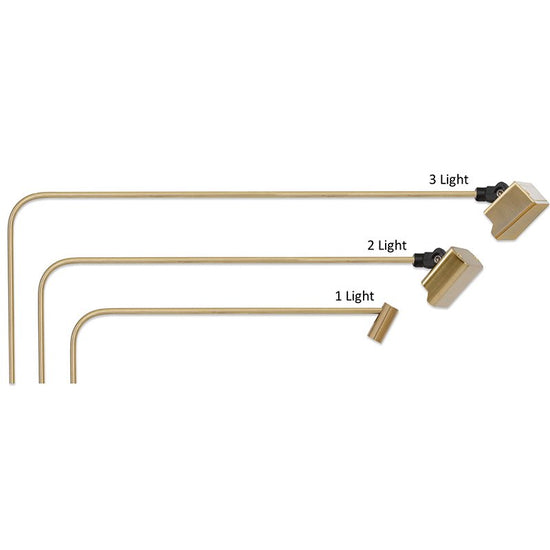 ";
Plug-in Micro Series: Compact, Adjustable, and Precise LED Art Lighting
$179.00

-

$249.00
Original price
$179.00
-
Original price
$249.00
3 models of compact, versatile design that lets your artwork stay the center of attention.
Easy installation on framed and unframed artwork (mounts to artwork or wall).
1, 2, or 3 light ultra compact models to match the size of your artwork.
Three axis independently adjustable LEDs (2 and 3 light models only) which allow you to tailor the direction of light output to the specific dimensions of your artwork.
Remote control (programmable to multiple lights - see video here) offers dimming via 60+ settings of color-accurate (93+ CRI) LED light.
Available in color temperatures of 3,000K or 2,700K (CCT).
See diagrams below for model specific artwork size recommendations.
Versatile and low profile mounting system allows for attachment to artwork or wall.
Simply plugs in to standard outlet. Use recessed outlet mounting box like the Arlington DVFR1W-1 for outlet installation behind artwork (not required)
White power supply and low voltage extension cord included.

 

Black and recessed "clock box" compatible power supplies (power supply will protrude by less than 3/4") available upon request.
Alternate version for flush mounted artwork available upon request.
Available finishes: Brushed Brass, Antique Bronze, Black, and Silver.