$r['replace'] = "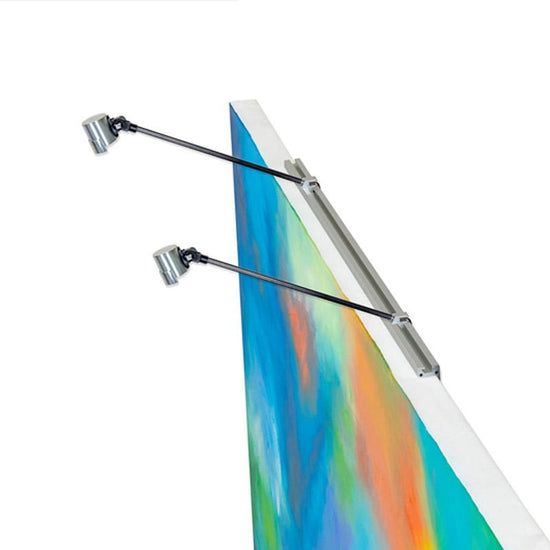 ";
Plug-in ArtTrack: Minimally Designed Lighting for Medium to Large Artwork
$199.00

-

$779.00
Original price
$199.00
-
Original price
$779.00
LED art lighting specifically designed for medium to all but the largest artwork
Ultra low-profile allows for installation with flush mount framed and unframed artwork.
Versatile mounting design allows for attachment to wall, frame, or directly to unframed artwork.
Traditional art lights fail to provide light beyond the top 30-40" of the artwork. The Plug-in ArtTrack is capable of evenly lighting artwork up to 60" tall.
Uses a select combination of primary and secondary optics based on the size and orientation of artwork selected by the customer.
Remote control (programmable to multiple lights - see video here) offers dimming via 60+ settings of color-accurate LED light.
Available in color temperatures of 3,000K or 2,700K (CCT).
Configurable for artwork up to 120"W x 40"T or 84"W x 60"T. Multiple systems can be used together on even larger works.
Use recessed outlet mounting box like the Arlington DVFR1W-1 for outlet installation behind artwork (not required). Not compatible with legacy "clock box" style recessed outlets.
1, 2, and 3 light models come with a white power supply (black upon request in order notes). 4, 5, 6, and 7 light models only available with black power supply.